How do I update alcohol items on my Just Eat for Business menu?
If you are selling alcohol products you must tag the item as 'contains alcohol' and provide the ABV.


When logged into the Vendor Portal:
1. Click 'Menus'
2. Click 'Change Menu' on the right-hand side of your currently scheduled menu.

3. A new draft of that menu will then be created underneath. Click 'Edit'.

4. Scroll down to the alcohol item you wish to edit and click 'Edit Item'
5. Scroll down to "Suitable For" and tick "Contains Alcohol"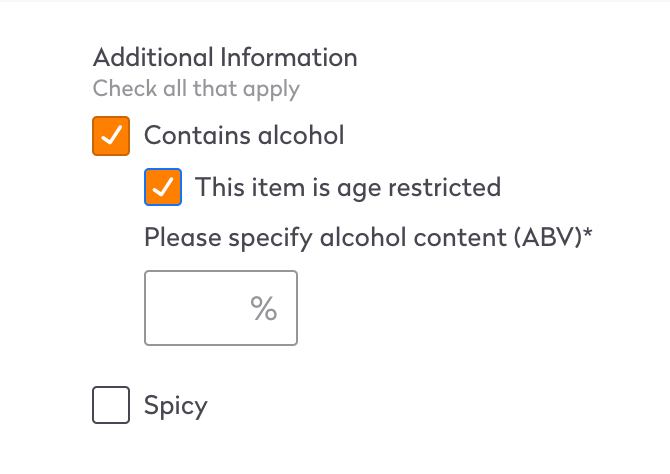 6. Tick "This item is age restricted" and please specify the alcohol content in the pop up box (ABV)*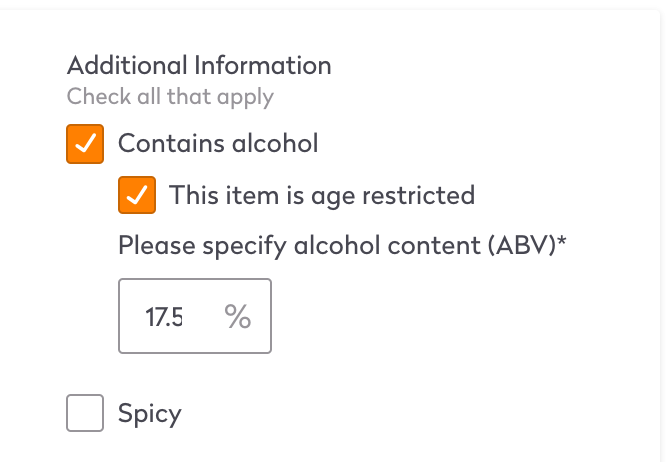 7. Repeat for all alcohol items on your menu
8. Once you have made all of the necessary changes, click 'Save and Return'
You will be taken back to the Menu Editing page
9. Click 'Save and Return' on the Menu Editing page
You will be taken back to the Menus overview page