We understand that plans can change and there might be more people in the office for lunch than you were initially expecting. You can avoid your colleagues being left hungry by making use of our 'extra portions' feature.
If you're an Office Manager or admin user and you'd like to add extra portions onto a group order before the choice deadline, please follow the steps below:
Log into your Just Eat for Business account.
Click on the 'Orders' tab and click 'Switch to Calendar View'.
Click on the relevant order.
Under the 'Order summary' heading, click the 'Extra portions' subheading.
Under the name of the relevant restaurant, click 'Add Extra Portions'.
Select and add on the portions that you require.
Ensure you click 'Save Changes'.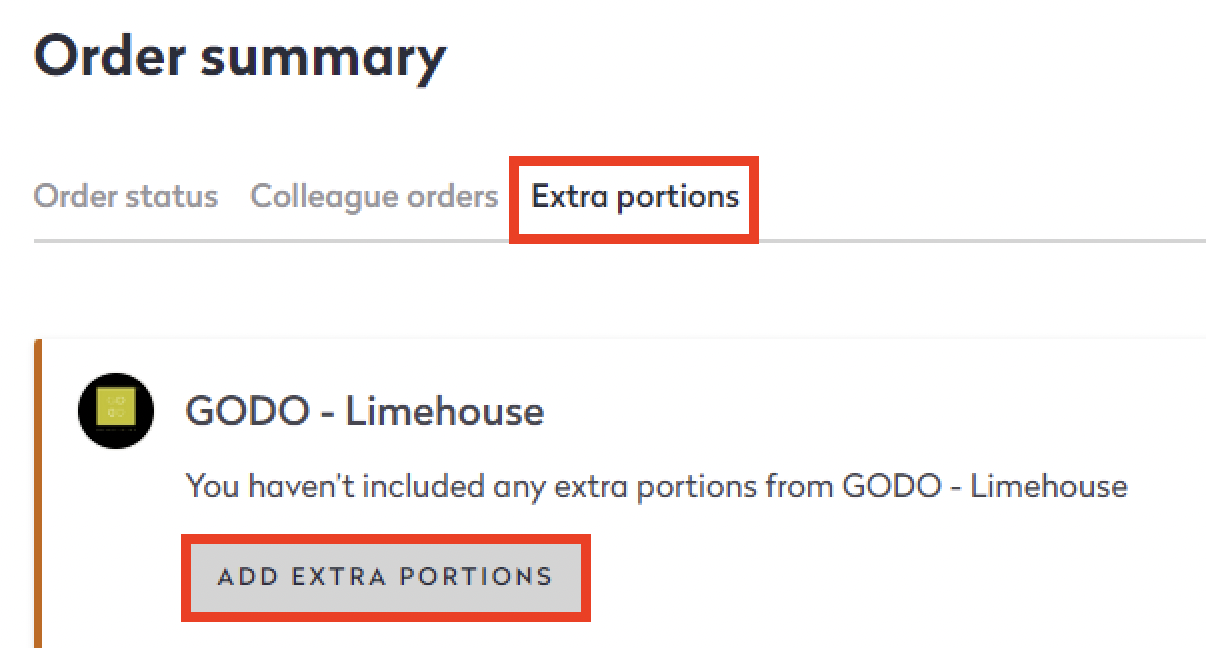 Please note, portions added in this way will not be individually labelled with your colleagues, name. Instead, you can identify them via the 'Extra Portion' label, see below: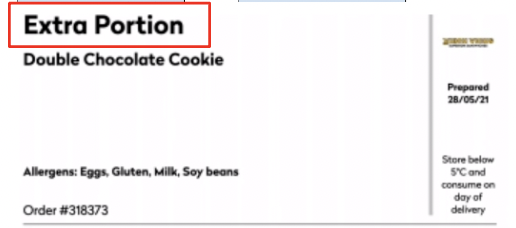 This feature is only available up until the choice deadline on the order. No further changes can be made after this time.