It is possible to print your item labels via PDF, which will allow you to print with any compatible printer, including our preferred Dymo LabelWriter 450 and Zebra ZD230-DT label printers.
In order for the labels to print correctly, you must select the correct printing destination and label size.
If you are using the Firefox web browser, please follow
this guide
instead.
To print via PDF:
Load up the relevant order, press 'Print Item Labels' and then click the "Download labels as PDF" button.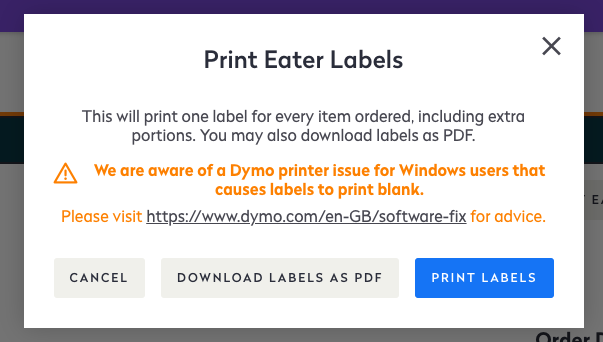 Open the downloaded PDF file, and press 'Print'. You should see a similar view to the below image.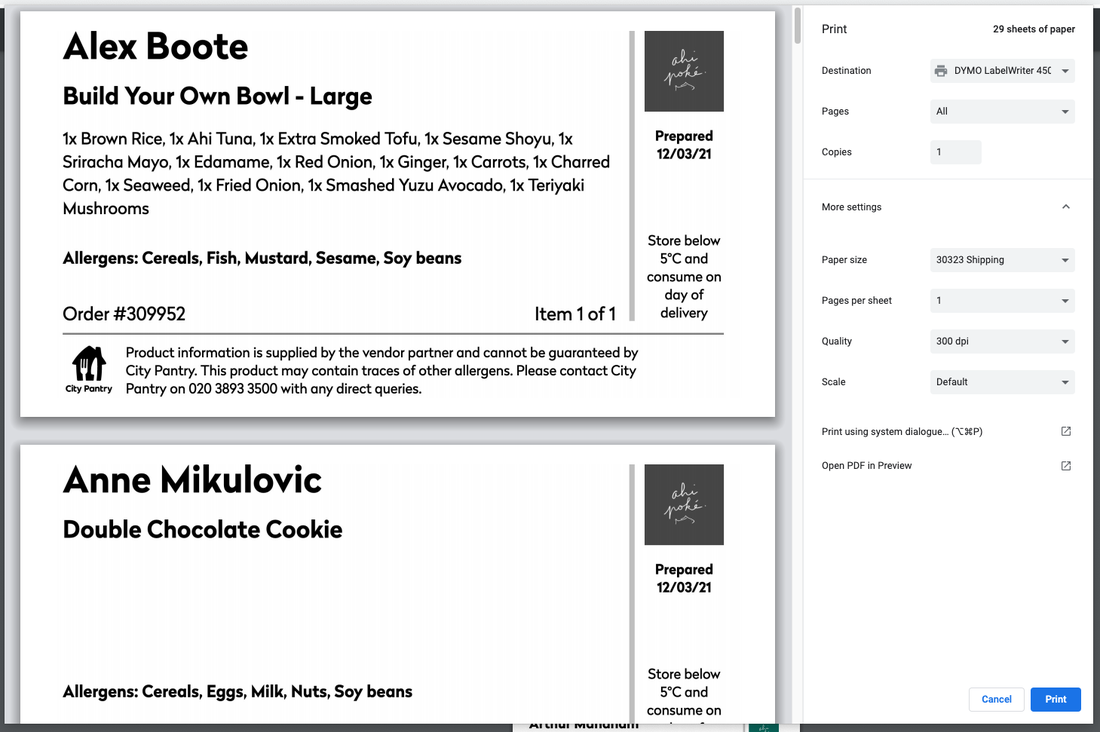 Select your label printer as the destination.

If you are using a Dymo LabelWriter 450, set the paper size to 30323 Shipping
If you are using a Zebra ZD230-DT, set the paper size to 102 x 54mm


Press 'Print'.
If you have any issues printing your labels, please reach out to your account manager by emailing vendors@citypantry.com