All Just Eat for Business orders must be clearly labelled. You can easily print labels from the order page on your Just Eat for Business account.
For more information how to set up your printer and how to print your labels, please consult our labelling guide here.
Here's an example of what an item label looks like: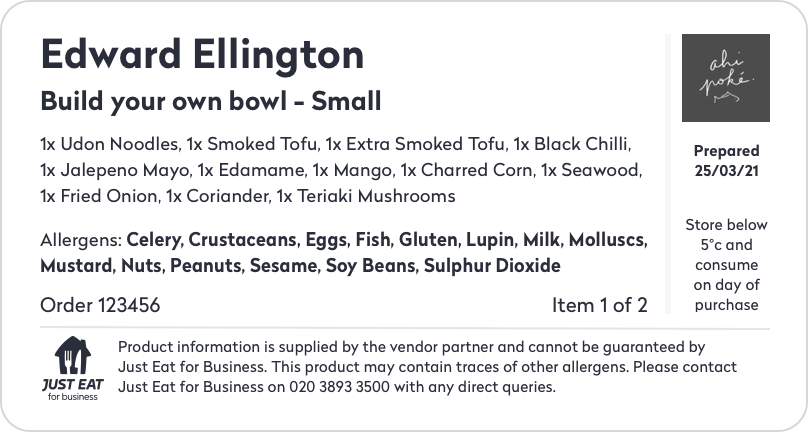 We recommend that vendors use Google Chrome to print labels whenever possible as it is most compatible with our website and makes printing labels more straightforward! If you use Firefox, please find instructions on troubleshooting
here
.
If you would like to purchase a label printer please do so via our partner shop
here
.