First, Navigate to your restaurant home page.
Then, click 'Menus.'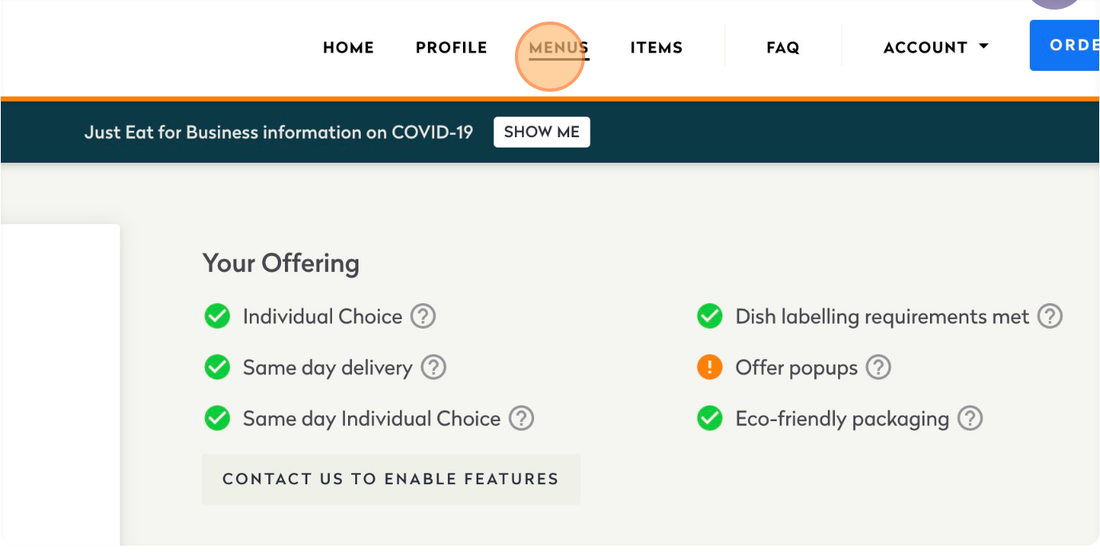 Click 'Change Menu.'

A draft menu will appear beneath your live menu. Click 'Edit.'

You will see at the top of the page, all the food categories you have, ie. Mains, Sides, Drinks. Select which category you'd like to add a new menu item to.

Scroll down to the bottom of the page you've selected and click 'Create New Item.'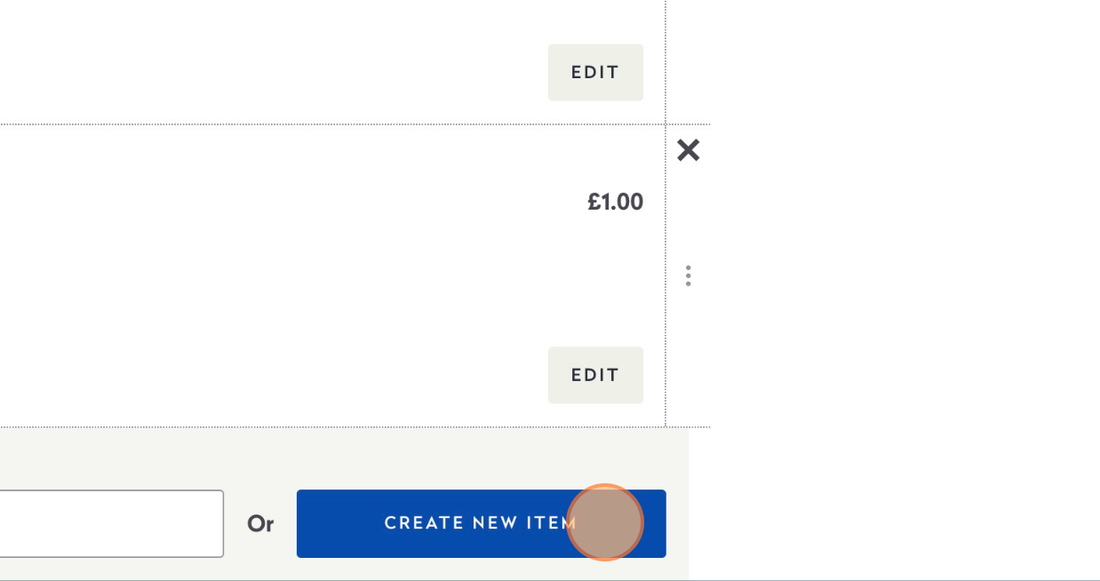 Select whether it is a Singe Item, Item Bundle, or Custom Item that you are adding.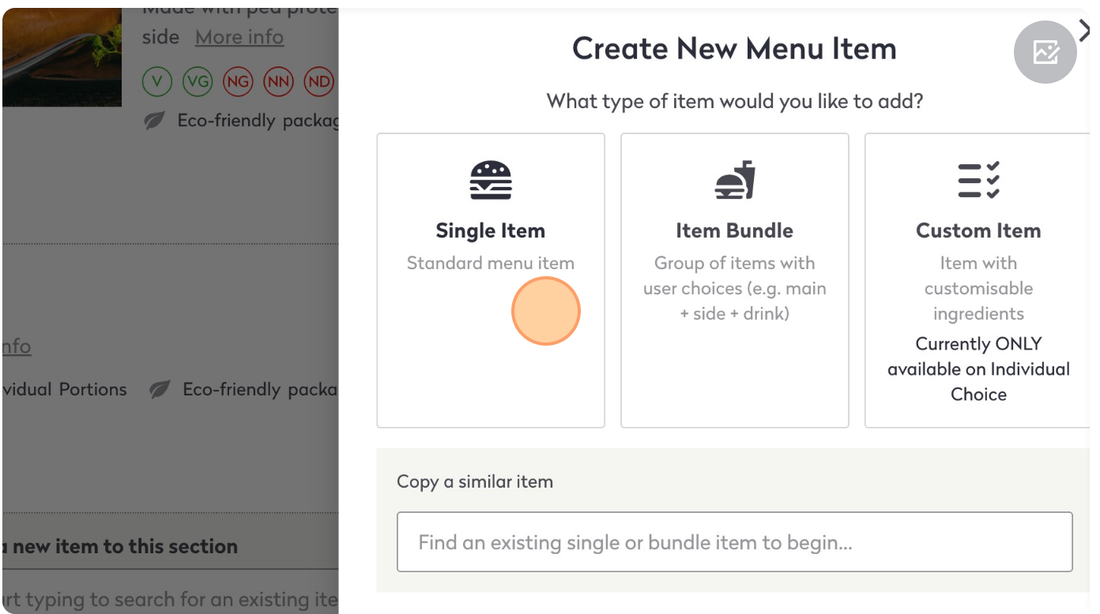 From there you will be asked to name your item, price your item, select its VAT rate, add a description, upload a photo, and choose the item type, serving style, and cuisine, as well as which three appropriate event type keywords that fit your item.
You will also be asked whether your item is a hot food, whether it is likely to spill, whether it is an extra large item, whether it comes in eco-friendly packaging, whether this item will need to have a return trip booked (ie. if it comes in one of your pizza bags).
You must also provide an ingredients list, calories (if required), any allergens and dietary tags.
When you are done filling out this information, you can click 'Save and Return' on the right hand side of the page.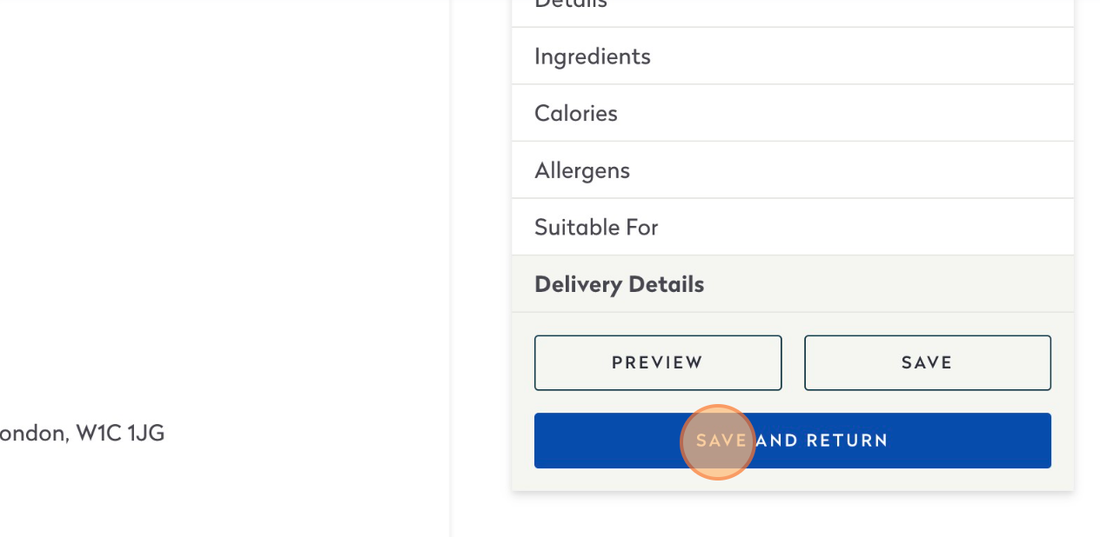 You will be brought to a new page where you once again will need to click on 'Save and Return.'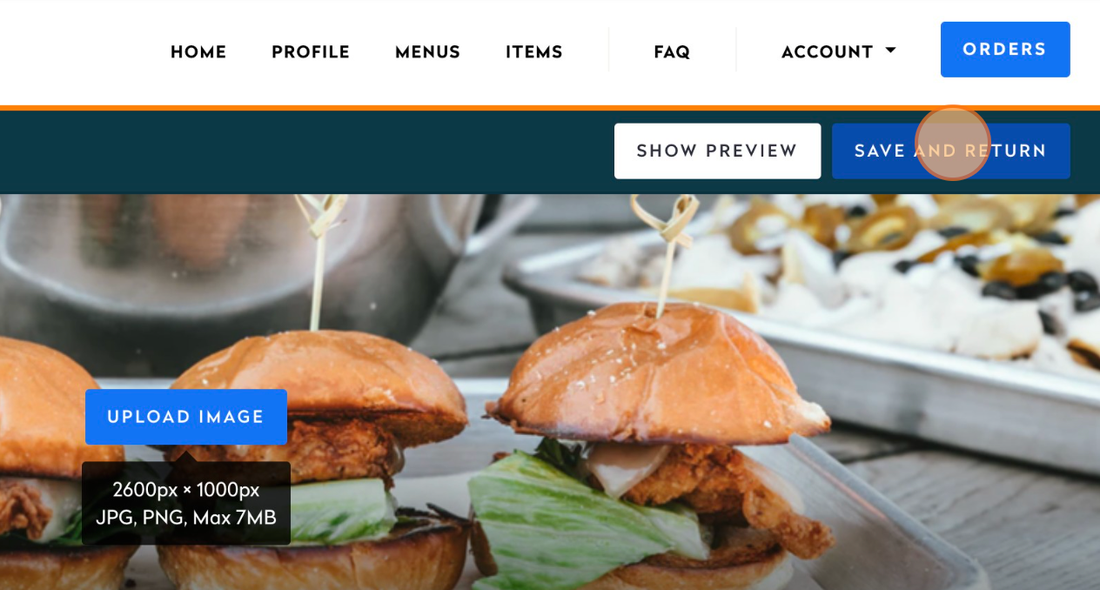 You will be brought to a new page, and will need to click 'Send to Review' so that we can review your new item(s) and approve your new menu.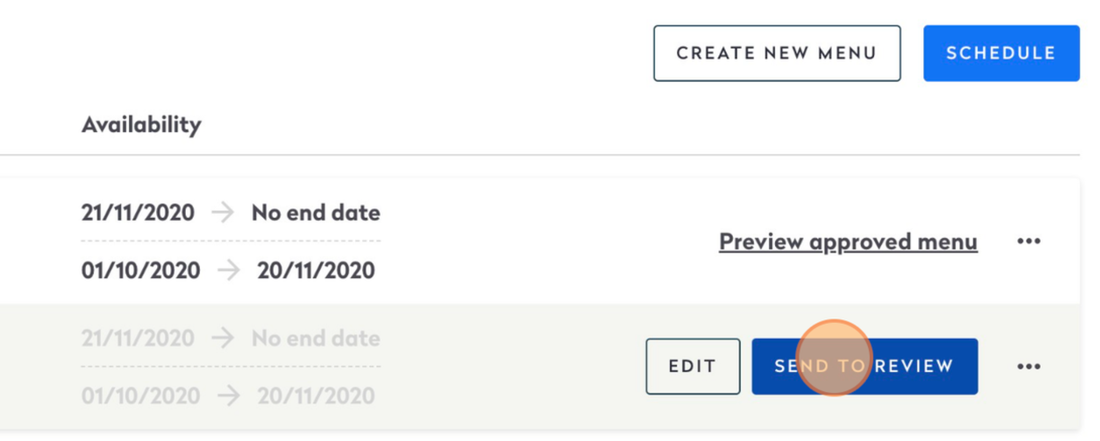 We typically approve new items within 24 hours, and will contact you if there are is anything missing.
HERE
is a video that provides an overview of how to use the Just Eat for Business site.