Once your order has left the kitchen, you can monitor its progress by clicking on the blue 'TRACK' button on your 'My Meals' page.

A window displaying a 10-minute ETA will appear on your screen and will update according to the courier's location. Once your delivery is complete, the screen will display 'Order delivered'. Please contact your office manager for further information on late deliveries so that our Customer Care Team can focus on keeping office managers up-to-date.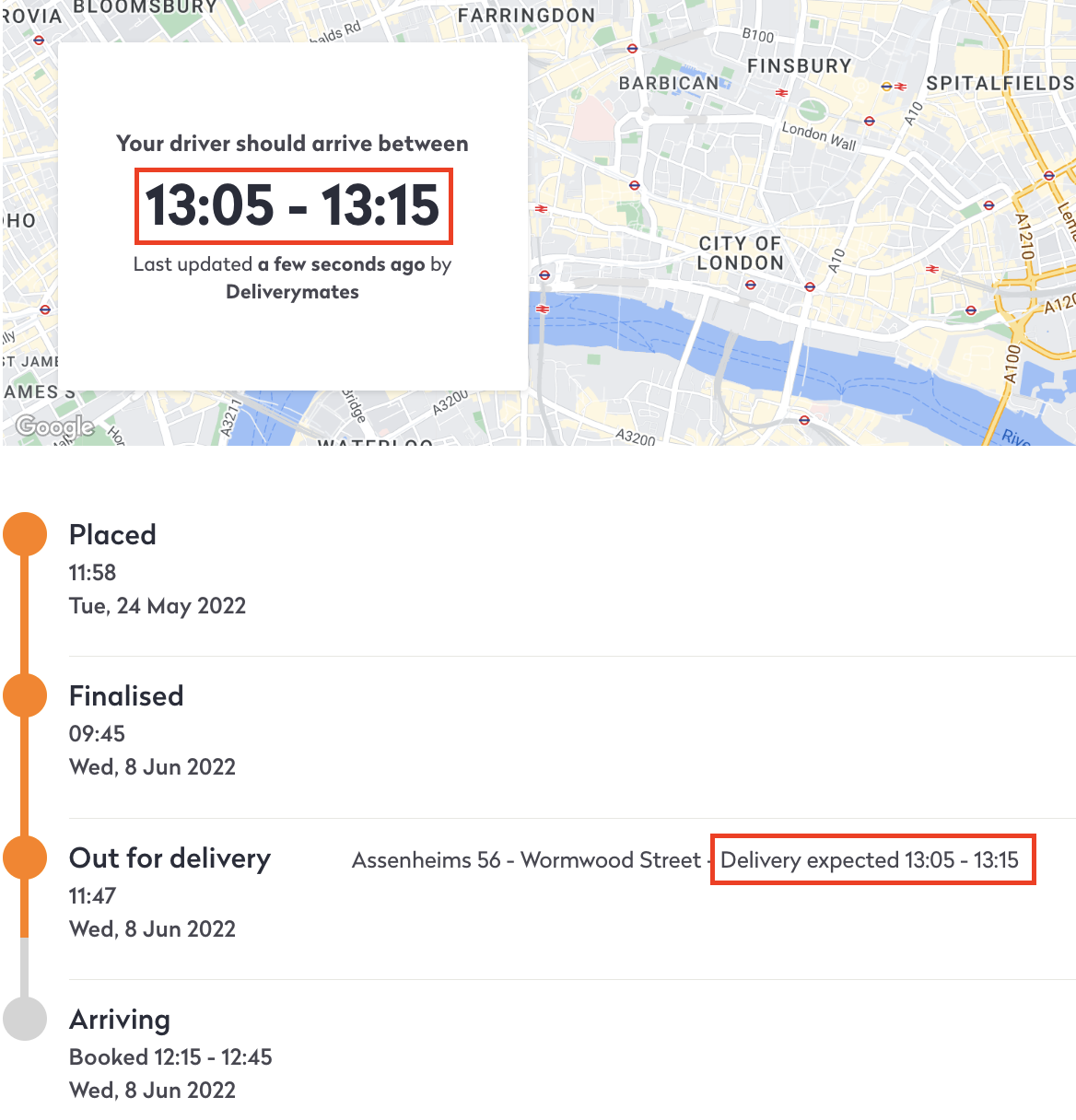 Please do not report a late delivery via the 'Report an Issue' button on your 'My Meals' page. Our Customer Care Team will follow-up with office managers directly about any orders that arrive >15 minutes after the end of the selected delivery window.