We recommend that you use 1 restaurant for every 20 people for your expected headcount. If you usually order with one restaurant and have a headcount of less than 20 and are experiencing your orders selling out, we recommend adding another restaurant when creating your initial order.

To add another restaurant to a group order, simply navigate to the 'Order summary' page from the 'Orders' tab and click 'Add Another Vendor' on the right-hand side.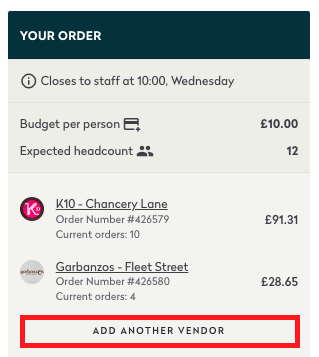 This will open the search page where you can select which restaurant to add - please note, as you are adding a restaurant to an existing order, you won't be able to change the delivery date and window here.
Once you've selected your menu items, click 'Update Menu'. You will be shown a pop-up to inform you that the order for this additional restaurant will use the same delivery and payment details as the existing order.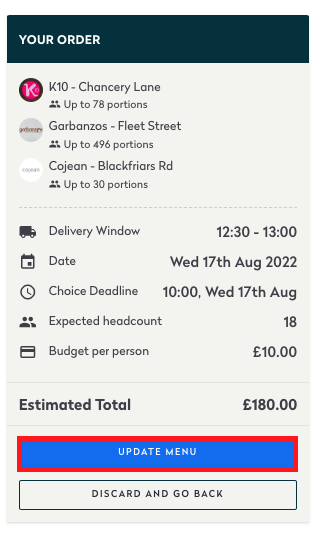 If you wish to add more than one restaurant to an order, simply repeat these steps (you can only add one restaurant at a time to an order).