Shortly after your Just Eat for Business order has been delivered, you'll receive an email asking for feedback on your experience. Here, you can rate both the food and delivery elements of your order and leave public or private comments for us to review.
Alternatively, you can share feedback for your past orders via the 'Orders' tab.
From 'Classic View': Click 'Leave feedback' in the 'Next Actions' column of your orders table.
From 'Calendar View': Click on the thumbs up/down icon under the question 'How was your order today?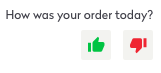 In both scenarios, you'll be redirected to a page like this: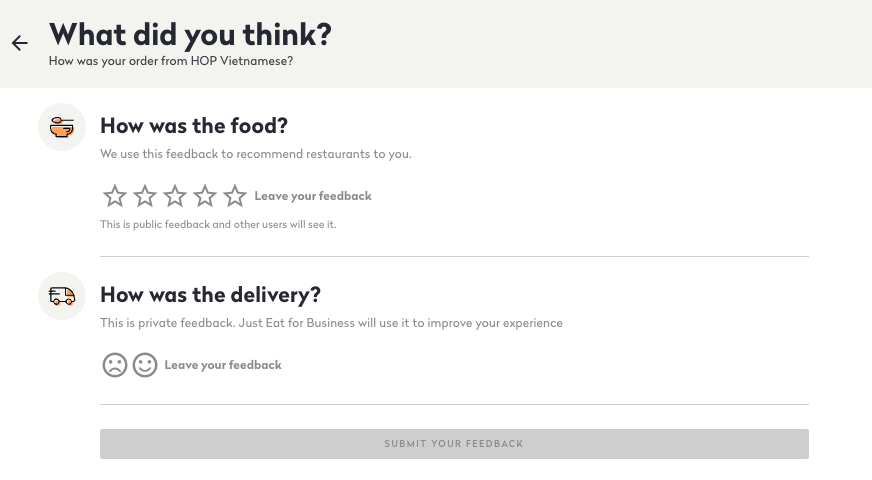 If your colleagues have feedback on their individual meal selection on a group order, please ask them to share this via the 'Report an Issue' button on their 'My Meals' page.